MEET RAYDAR ELLIS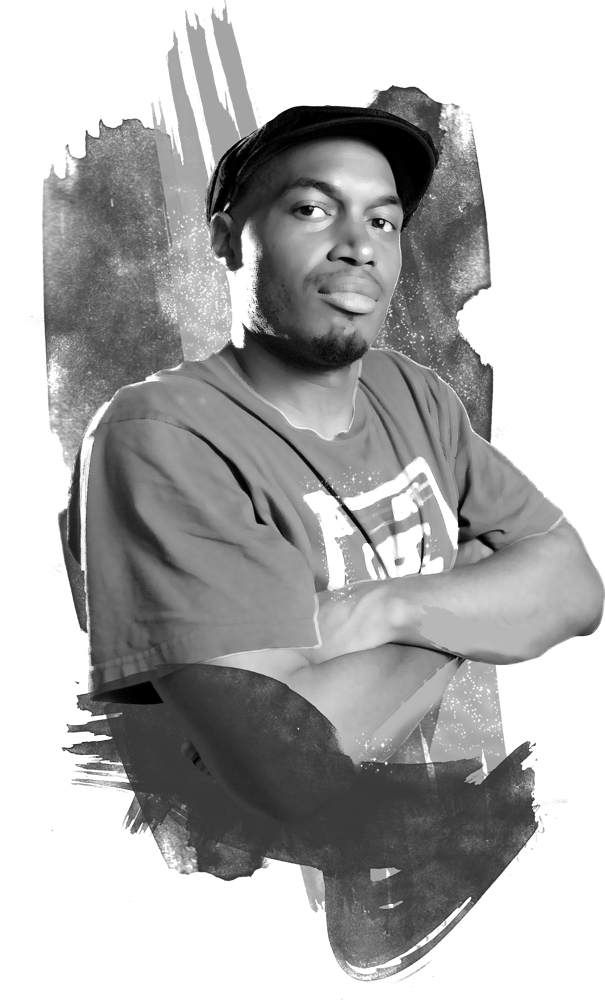 Who are you and what do you do?
My name is Raydar Ellis and I do music…..HEFTY!!
I do it everywhere….in my sleep, on stage, in studio, in a classroom, in other countries, in business meetings, in your moms……record collection (innocent thumbs up) 😉
Do you do it for the love or the money?
I do it for the love because love is a jewel from God and money is a tool from man.

What was your first or worst job?
My first job was as an RA (or was it CA?) at NC A&T, or was it at Sam Goody?? No wait…Sam Goody was after A&T. Before that, it was odd yard work jobs here and there in high school with my homie Adam (WAAAAAADDDDUUUUPP!!!!). I can't say any of them were really that bad, because I was always surrounded by a supportive team.
How did you come up with the concept for your track of the Junk Yard EP?
I don't know. I just kick it with Lee & Jared and we come up with this music. That night it was just Lee and me though. Jared was there in spirit. Somewhere in the middle of tracking we flipped this joint. Dana & Tough Dumplin came up with the concept and vocal ideas. It was like a really nice sandwich of collective minds all about enjoying the summer in NY.
What can we expect next from you?
More dope stuff from Revive Music Group!!